Regular price
$300.00 CAD
Regular price
Sale price
$300.00 CAD
Unit price
per
Sale
Sold out
A beautiful mix of white with green accents with traditional greens
Share
General Flower Care

The best way to care for your vased flowers is to follow this simple guideline; if you wouldn't drink the water, your flowers shouldn't either. If the water is dirty that is a sign of bacteria in the water and that's bad news. Bacteria not only causes the water to turn cloudy and smell bad, it also blocks the vessels in the stems of the flowers preventing them from being able to drink and shortening their life span. The best practice is to change the water daily. This can easily be done by placing the whole vase and flowers in the sink and running water into the vase until it is clear. 

If your flowers came in Oasis Floral Foam, a green sponge like material, topping up the water daily by placing the entire arrangement in the sink until the foam is saturated again is all that is needed. 

Please also avoid placing your bouquet in direct sunlight, too close to a heat vent, or close to an outside door where hot or cold drafts may reach your bouquet. 
Delivery

Ordering During Holidays

Our store and delivery hours may vary for major holidays. To help ensure on-time delivery during the busy holiday season, place your order at least 2 weeks prior to the following holidays:

Valentine's Day
Easter
Administrative Professionals Week
Mother's Day
Father's Day
Christmas

 

Same Day Delivery: If you order before 2:00 pm in the recipient's time zone, we can typically deliver the flowers the same day Monday through Saturday. Currently we are closed Sundays and Holidays with the exception of special extended hours, please check our Facebook page or contact us for current hours. Please note we do not guarantee same day delivery. Due to extreme weather that is abundant in Manitoba our store always calls recipients before delivery with the exception of deliveries to the hospital and businesses. This helps ensure that your arrangement spends as little time as possible exposed to potentially harmful weather conditions. At no time will we leave flowers with a neighbor, on the step outside or allow an arrangement be loaded for delivery unless the recipient has been contacted. Due to the above factors that are out of our control we do not guarantee delivery times although we will do our best to accommodate requested delivery times when possible. If you would like to send flowers to another city or area outside our delivery zone we will do our best to provide you with information to contact a local florist near your delivery address. If you have any questions regarding this policy please contact us.

Specific Times: We are unable to guarantee delivery at a specific time. You may request a time frame in the special instructions when ordering, and we will do our best to accommodate your request.

Delivery Times: Normal delivery times are 9am-5pm daily for orders going to a business, residence, hotel, or hospital, and 2pm for orders going to a high schools. During major holidays such as Valentine's Day and Mother's Day we may operate with extended hours. Please feel free to give us a call or check our social media for special hours.

Funeral Homes: These orders are our very highest priority and we suggest the best practice is to call us directly for these orders at (204) 726-0382. If you have ordered too late to make the funeral service we will contact you so that you can make other arrangements or have something sent to the home of the family. If you do not know which funeral home is looking after the service we will help you find that information. We normally contact the funeral home to verify the time of the viewing and make arrangements for the flower delivery. If you have selected a delivery date that is before the actual viewing we will deliver to the viewing per the funeral home instructions. For deliveries regarding services on the weekend, please call us directly so we may accommodate your order.

Weekend Delivery Policy: We are currently closed on holidays and Sundays. Please contact us directly by phone regarding orders for special occasions falling on a holiday or Sunday so we can accommodate your order. 

P.O. Boxes: We are unable to deliver flowers to a P.O. Box. If it is a property outside of Brandon or Shilo that does not have a street address, please contact us directly at (204) 726-0382 and we may still be able to delivery your order for you.

Canceling an Order: Same-day orders are processed immediately, and usually cannot be changed. Due to the urgent nature of florist delivered products we are sometimes unable to cancel or change orders already in process, en route or delivered. To cancel or change an order that has not been processed, please call (204) 726-0382 and we will do our best to help you.

Recipient Refusal of Delivery: If the recipient refuses to accept a delivery no refunds will be given.

Card Messages: The message that you write in the Card Message field is the message that is sent with the gift. We do not include any billing information with your order. The name of who is sending the flowers is required as it is our shop policy not to deliver anonymous flowers, no exceptions.
Our Commitment to You

Every order is important to us because we know how important it is to you. Hence, we earnestly endeavor to please every customer with beautiful flowers and accommodating service. Knowing that flowers are a perishable natural product and that floral arrangements and floral gifts are hand made, we make every effort to fortify our floral products and ensure the quality, accuracy and beauty of our work. Many variables determine whether a flower will last as long as anticipated or whether a designer has created something which you will enjoy. Because we constantly seek ways to bring some of these variables under our control for improved floral performance, we welcome your comments, inquiries as professional florists. If you are not satisfied with the purchased product we will exchange/remake the design within 7 days of delivery or pick up of your order upon presentation to us at 1451 Rosser Ave E, Unit B, Brandon MB R7A7J2, Canada. As we are selling a live, perishable product, refunds will only be issued under the sole discretion of The BloomBox. 

Also, please note that although we will always strive to produce exactly what you have ordered it may be necessary at times to substitute. We do this to ensure that every order we make has only the freshest flowers available and at the same time stays true to what our market expects for quality and style. If you have any questions regarding this policy, please feel free to contact us or review our substitution policy below.

Substitution Policy

Fresh Flowers: At The BloomBox we are committed to delivering your important emotional sentiments as fresh and beautiful as possible. Because of the nature, seasonality, and regional availability of flowers it is sometimes necessary to make substitutions of equal or greater value. We will make every effort to maintain the "look and feel" of the arrangement by considering the overall shape, size, style, and color combinations. In single-variety arrangements the variety will take precedence over color. For instance, if an order is for yellow daisies, we may substitute another color of daisy, not another yellow flower. White roses and cream roses may be substituted for each other as well as peach roses and pink roses. Purple and pink orchids may need to be substituted for white orchids and vice versa.

Plants: For green and blooming plants, similar plants may be substituted of equal or greater value. For one-of-a-kind plants, such as orchids, we will make every attempt to match the plant type, but may substitute with another color. Containers for plants will be as close as possible but are subject to what we have available at the time of the order..

Substitutions for Special Occasions: Due to the importance of delivering orders for special occasions, such as funerals, birthdays, and anniversaries, on specific days, we may make a substitution of equal or greater value to ensure timely delivery, if the flowers you requested are not available, and we are not able to contact you via the phone number(s) or email address you provided us.
View full details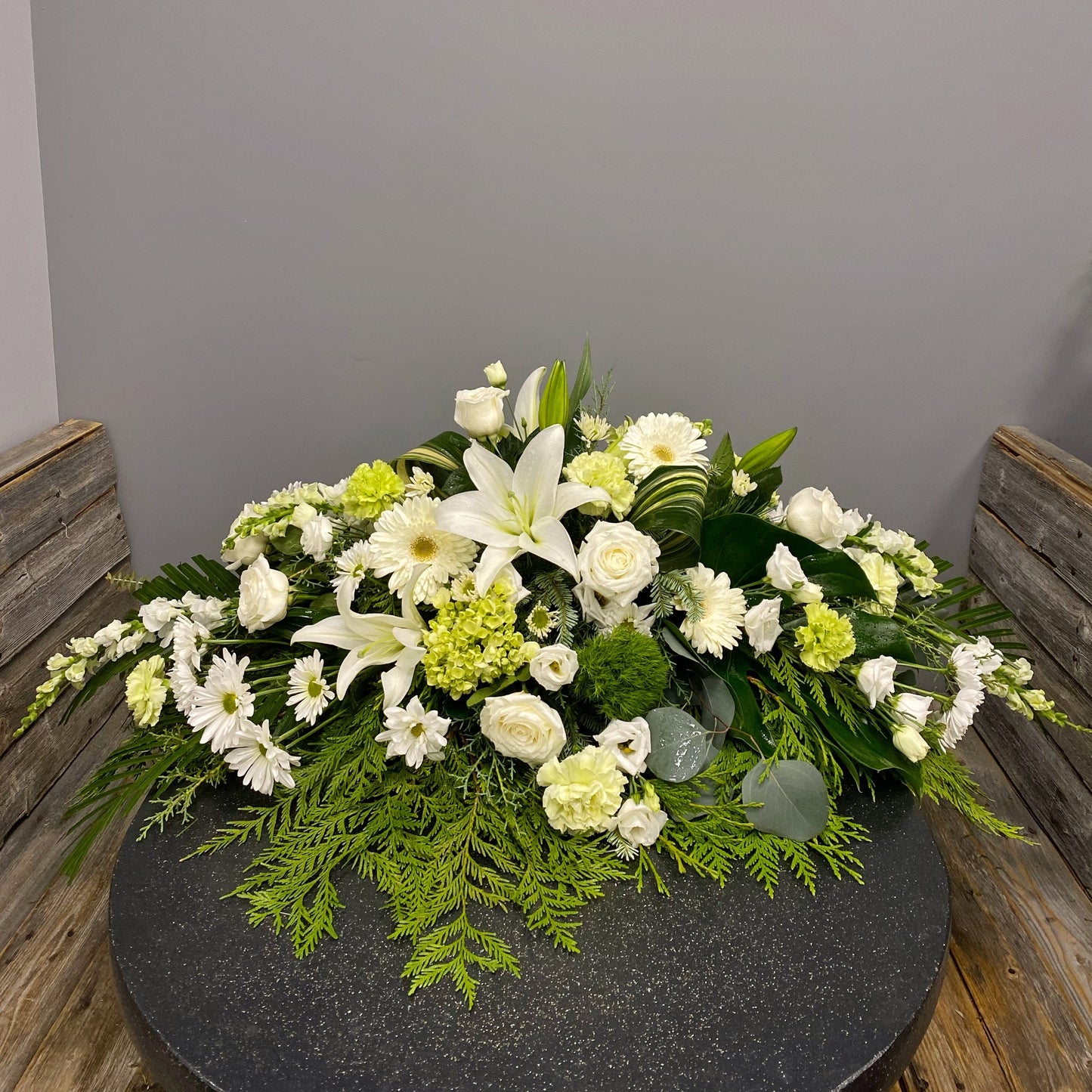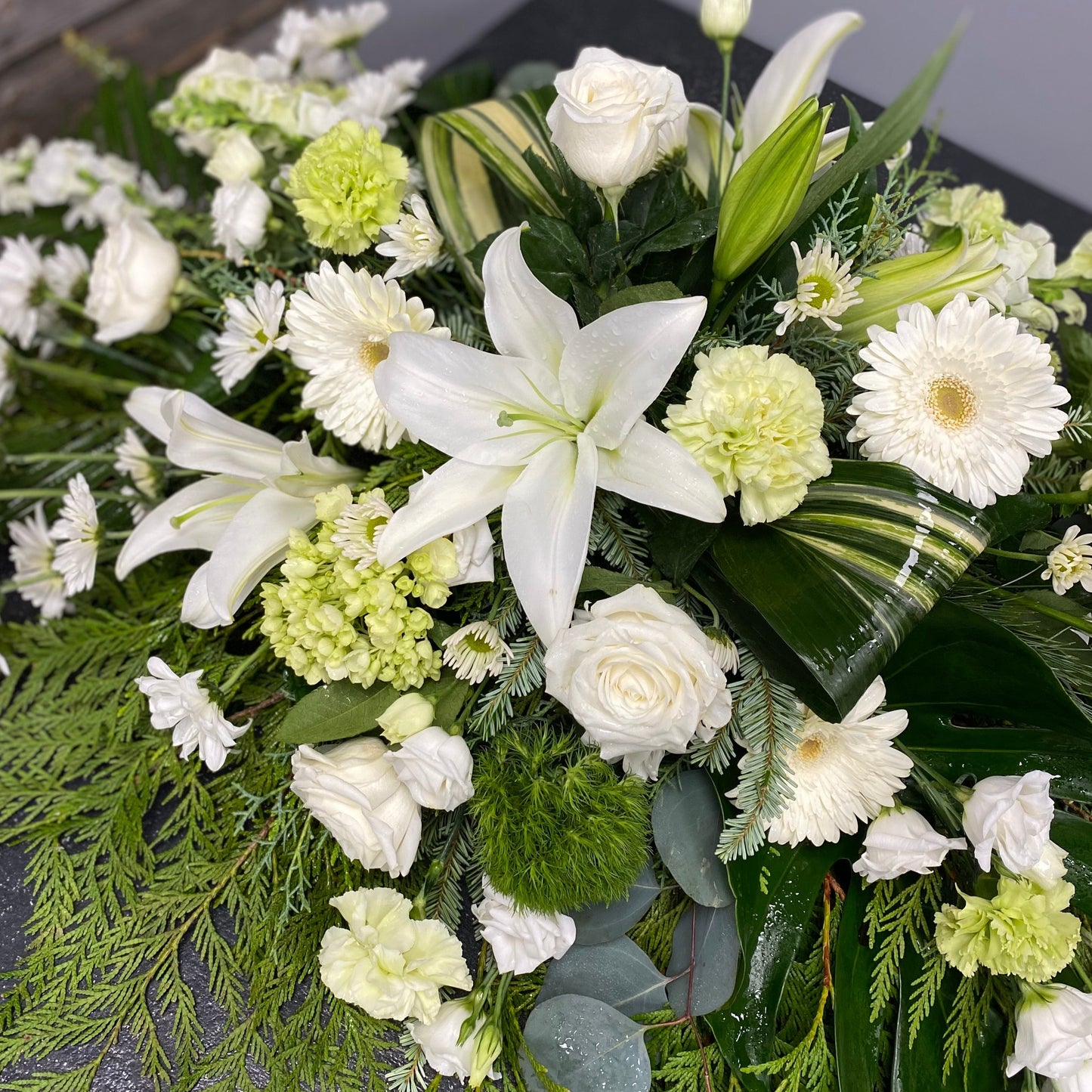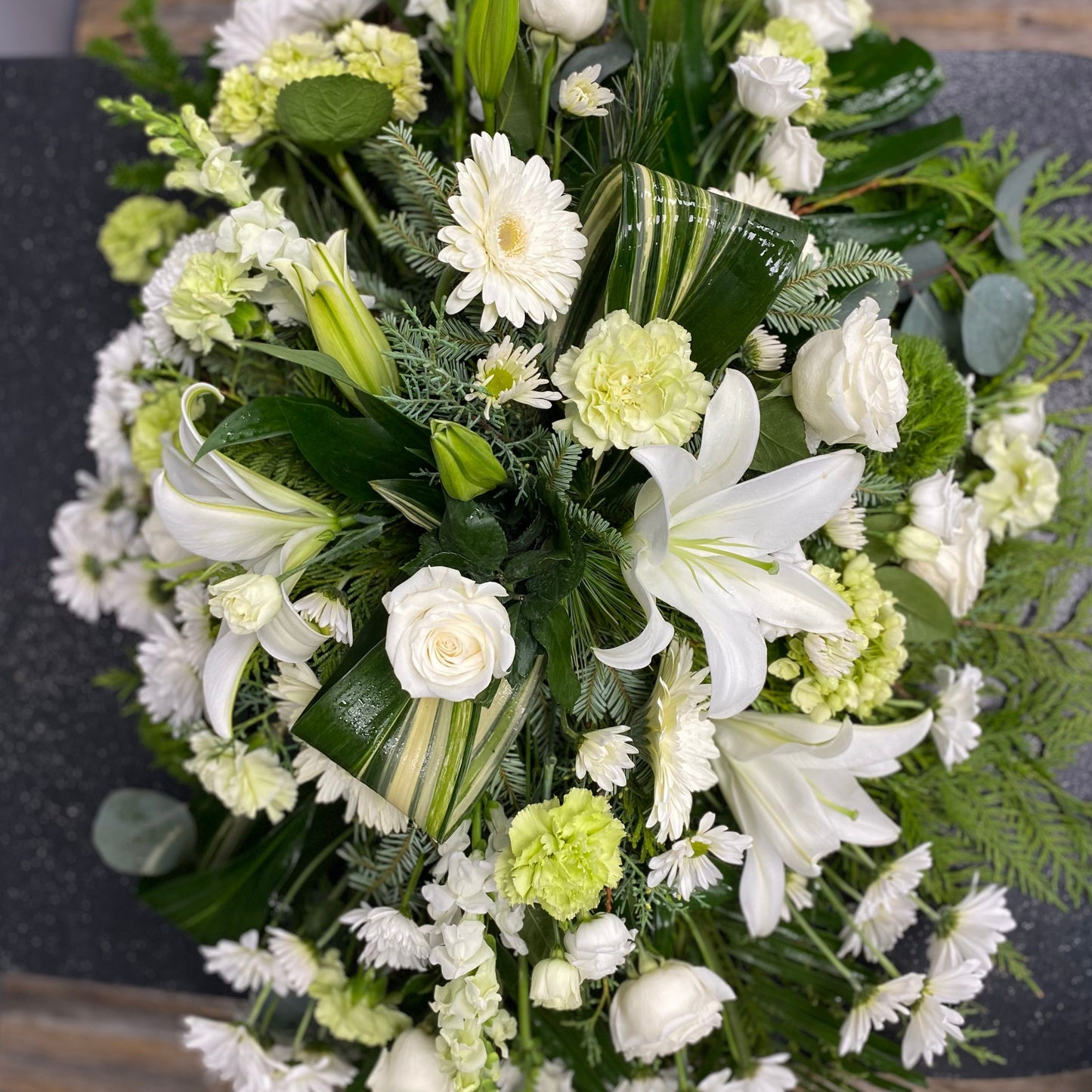 100% Independent
While we started out as part of a franchise in 2008, in 2011 we moved to become completely independent and have been since. Everything you see here was created by us for you! Small, local, and focused on providing great service because that's why we are here.
Did you know...

While we strive to purchase as much of our product from Canadian growers as possible, due to growing seasons and conditions our products often come from all over the world from Thailand to South Africa!

Each different color of bloom is a differect variety. For example, for red roses alone there are dozens of varieties each with their own characteristics such as vase life, bloom size, and scent among many others. Some have no scent at all, others will make you think it's cotton candy!

Lilies are another flower that can vary significantly between varieties, everything from color to scent can be drasitcally different. Colors range from dark to light across numerous color schemes.

Hydrangea varies from white to a medium violet color and is determined by the pH of the soil they are grown in. Fun fact, we dip our hydrangea in allum, a spice that has a sweet acidic taste and is commonly used in pickling to keep items crisp. We aren't sure, but the belief is it helps keep the vessels in the stems open to allow the flower to drink.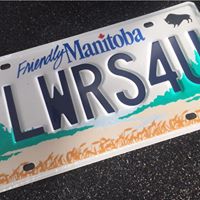 How do you deliver my order?
We hand deliver each order in our own delivery vehicle after contacting the recipient to arrange a time for delivery. We do this because extreme weather can adversly effect the life of your flowers and our experience has taught us recipients appreciate advance notice of our arrival.