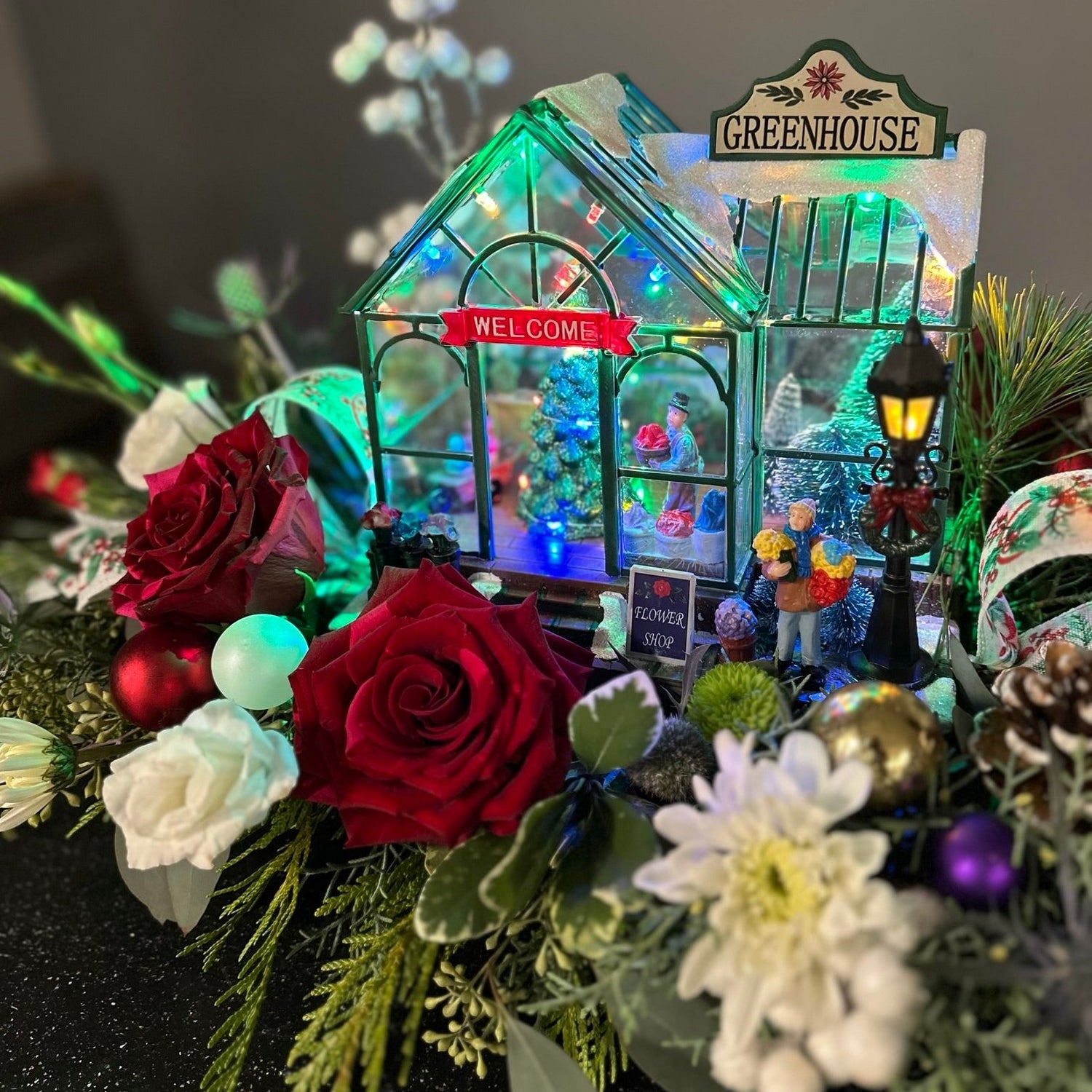 Season's greetings delivered
Immerse yourself in the magic of the holiday season with stunning floral displays, luxurious fragrant candles, and cuddly plush toys!
Order Now
Fresh. Unique. Flowers. It's What We Do!
"We don't want to push our ideas on to customers, we simply want to make what they want."
Laura Ashley
Regular price
Sale price
$17.00 CAD
Unit price
per
Regular price
Sale price
$35.00 CAD
Unit price
per
Regular price
Sale price
$95.00 CAD
Unit price
per
Fresh Flowers From Around The World To Your Door

Our flowers come from farms located all over the world. From British Columbia to Thailand, Ontario to South America, we focus on bringing you quality, unique blooms so you can enjoy the art and appreciate the message they were sent to convey.

Local Florists Do It Better

With over 50 years combined experience and Western Manitoba's only American Institute of Floral Design (AIFD) certified florist we can help turn your vision into a reality. Looking outside of Brandon? We can point you to a real, local florist in most cities to help you avoid the pitfalls of pretenders.

Event Florals

From weddings to corporate events and everything in between, we are Brandon's premier event florist. We love working with talented event planners to make your vision come to life. Whether its 10 people or 1000, we have the experience and know how to take your event florals from dream to reality.

The T.E.E.M. Mentality

Local is where its at! Brandon and area is full of great products and talented people. From fresh locally raised produce and home made crafts, to tents that reach for the sky, Brandon has everything you need right here at The East Edge Market from the perfect gift to the perfect event!